My husband is finally the proud owner of an M.Ed.! now the trick is to find an institution willing to let him use this wonderful piece of paper. odds are getting worse as he gets more letters in the mail. he appied to baout 12 different school districts, but i guess there are tons of people looking to be history teachers. not much we can do but pray i guess.
here is a recent picture of my two main men from when we visited the cape on memorial day weekend. crazy i know, but there was absolutely no traffic... hmmm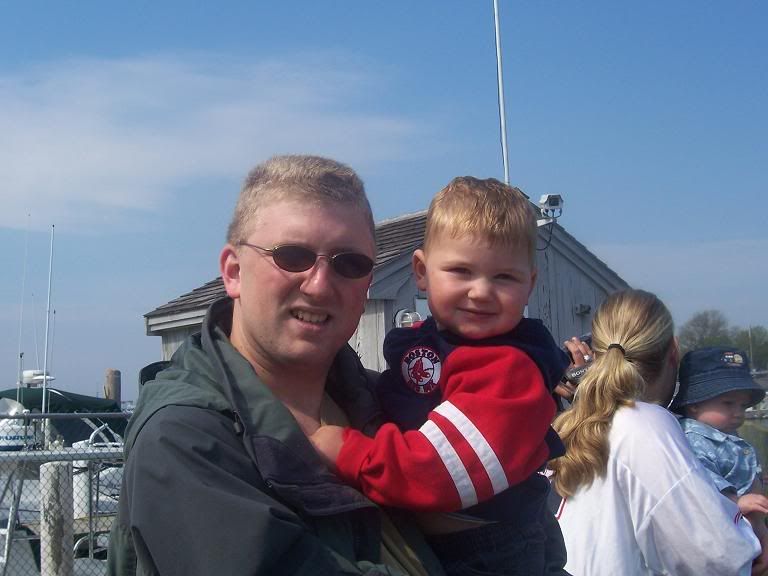 in the background you can see the back of my sister's head and her most adorable son james. it's kinda funny how our mom wanted boys and got 2 girls, and now her two girls each have a boy.
not much going on these days other than playing outside with evan and working. wait i lied. we're heading to niagara falls on the 26th. wish us luck with the car ride and a 19-month-old kid. not looking forward to that part of the trip. might as well be driving to millinocket and stay at the cabin. maybe next year who knows.some time in the near future we hope to her from my aunt and uncle about going to their beach house. i think i better email them at work, b/c i emailed them at homelast week and haven't heard anything.
i must run for i have a hungry baby who needs some grub.