i'd like to announce my candidacy for governor of massachusetts....
wait wrong announcement.i don't think i could ever run for governor. i'm not good at making decisions. i'm too indecisive, or i just don't care so i just say whatever.. anyhow onto the real announcement: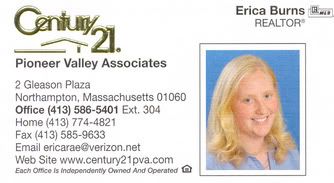 I'd like to officially announce my new postion as a Realtor in Massachusetts. yup.. want to buy or sell a house? or want to know how much your house is worth in today's market.. i'm the one who can help you. even if you live far away from me you can still help me make some money. give me an email or a call and tell me what you need. if you want an estimate i can do that, but if you want to buy or sell i can refer you to someone closer to you. in another state in massachusetts, whereever. that little phone call will usually get me 20% of that agents commission.. an easy way to make a few hundred bucks, and to make my life that much richer.. so please call or email me..i need some clients. i won't be too sad if you want to wiat a few weeks or a month or two, just don't forget about me and make me beg you for business again.
i'll be mailing out official announcement cards to the neighborhood.. and to a few other people as well..
and people who live on the hill in turner's should be expecting junk mail from me in the near future and every couple of months after that.. that's the main area where i'll be marketing myself. why not.
that is all